Factory appearance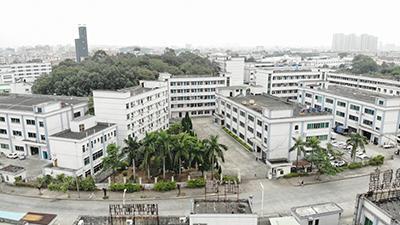 Our company has a garden-like working environment, covers an area of about 6,000 square meters, has more than 200 employees, including 9 engineering technical personnel, and 12 quality management personnel.
The first floor of the factory building is a molding workshop, the second floor is an assembly workshop, and the third floor is a warehouse. Fuxin has 8 production lines, nearly 20 large processing equipment, plastic molding machines, wave soldering machines etc. We have set up a specialized R&D department, quality inspection department and laboratory.
Raw materials
Plastic materials: purchase directly from Taiwan manufacturers, which can reduce costs.
Hardware materials: purchase form professional manufacturers in Dongguan, Shenzhen, Guangzhou (Pearl River Delta Area) (stamping parts / Dongguan, lathe components / Shenzhen) and control the delivery cycle and raw material processing.
Electronic materials: purchase from professional manufacturers in the Pearl River Delta area and Jiangxi Province, mainland of China. Effectively control the delivery cycle and processing of raw materials. Reduce product cost and obtain price competences for similar products in the market.
Wire materials: purchase from professional factories in Dongguan, Shenzhen, Guangzhou (Pearl River Delta Area), which can effectively control the delivery cycle and raw material process.
Packaging materials: purchase from professional factories in Dongguan, Shenzhen, Guangzhou (Pearl River Delta Area), which can effectively control the delivery cycle and raw material process.
Design Department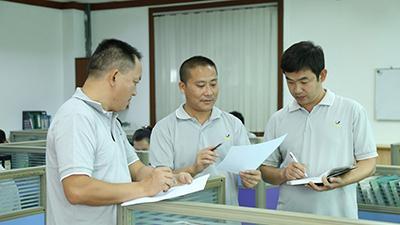 Our design department has 6 employees, including 3 senior engineers and 3 assistant engineers. Our department is equipped with electroacoustic testers, Ati frequency analyzers, network analyzers, oscilloscopes, EOX2800 RoHS analyzers and other design assist tools to ensure our design capabilities and efficiency. We specialize in the R&D of ADSL splitter filter, telephone adapters, etc. We have won 5 national patents and the designed products are also deeply loved by customers in the international market.
Injection Molding Workshop
The injection molding workshop covers an area of more than 400 square meters. It has 10 injection molding machines, 15 dryers, 10 recycling machines, 2 mixing machines and 5 pulverizers. The injection workshop the conditions of conducting three-dimensional modern injection molding process.
The molding workshop has 20 production employees and 6 technicians, who have 5 to 10 years of experience in debugging injection molding machines. They have good debugging skills about injection molding of ABS, PVC, PC, PA66, FR530, PBT and other materials.
Assembly Workshop
The assembly workshop has 150 workers, who have rich experience in electronic package, fine welding, screwdriving and terminals crimping.
The workshop is equipped with 4 punch presses, 2 wave soldering machines, 2 high frequency welding machines, 10 high-voltage testing machines, 4 wave frequency testing machines, fully automatic PCB JACK terminal insertion machines, 7 terminal crimping machines, 5 wire stripping machines, 30 automatic soldering machines, which has the production capacity of communication parts, computer peripheral plugs and cables.
The workshop has eight assembly lines, each of which can produce up to 12,000-15,000 finished plugs or various types of finished products everyday with high production efficiency.
Quality Inspection Workshop
Incoming inspection/control: The materials purchased externally will be inspected according to the GB/T2828 sampling standard. Whether the inspection is qualified or not, the operation will be carried out according to the Product Inspection Procedure.
The first sample inspection/control: Before the product is formally produced, the first sample is made according to the product specification for inspection and confirmation. After confirmation, the production department conducts production arrangements and process inspections based on the first sample inspection standard and the Relevant Operation Instructions, Engineering Drawings and HSF Control Plan, and Packaging Specifications.
Finished quality control (FQC): After the finished product is put into storage, FQC will carry out the finished product shipment inspection according to the GB/T2828 sampling plan based on the Finished Goods Receipt List, Product Inspection Standard, Engineering Drawing andPacking Specifications. If the finished product is qualified, it will be put into the warehouse for delivery; if it fails to pass the inspection, it will be marked with the Inspection Report and Corrective and Preventive Measures to require the responsible units to improve and rework within the limited time. Reworked product will be inspected again till pass the inspection.
Quality inspection flow
Incoming inspection flow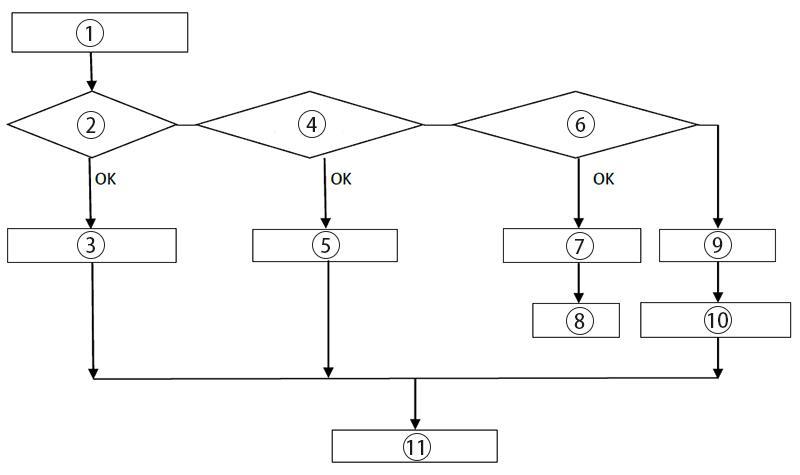 1. raw materials / outsourcing
2. exemption
3. exemption materials label
4. quality inspection
5. qualified label
6. unqualified report
7. unqualified label
8. return
9. material review
10. special label
11. storage/production
First sample inspection flow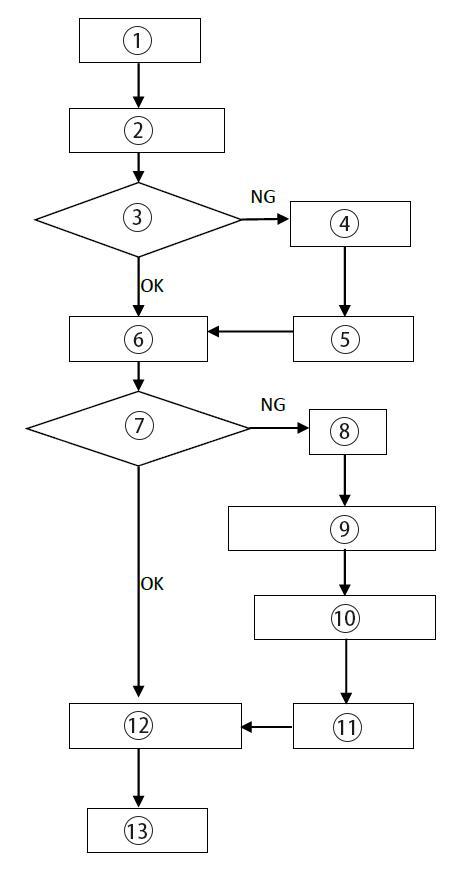 1. check the first sample
2. check related information
3. confirmation
4. repair
5. confirmation after repair
6. standard sample
7. PQC inspection
8. exception
9. production schedule exception report
10. correction and prevention
11. final treatment
12. inspection every 2 hours
13. next process
Shipment inspection flow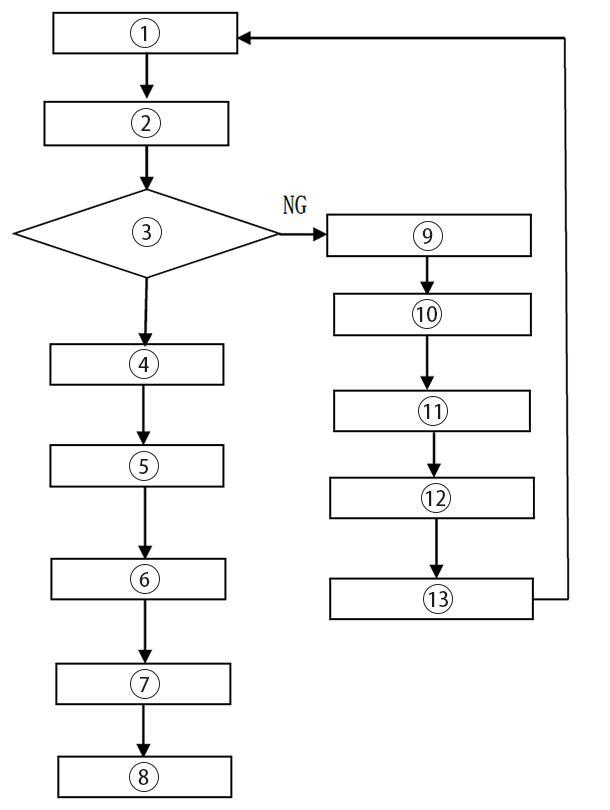 1. finished goods receipt
2. pending inspection
3. inspection/control/judgment
4. qualified
5. qualified label
6. qualified report
7. storage
8. pending shipment
9. unqualified
10. unqualified label
11. unqualified label
12. Correction and Prevention Request
13. rework