What we can provide?
In addition to our standard product catalog, we can also provide OEM services to our customers. OEM products include: DSL filter splitter, telephone adapter, network cable, telephone line, etc. In addition to providing OEM to our customers, we also offer ODM services to various customers.
OEM and ODM services
We have 6 experienced designers, are equipped with electroacoustic testers, anti frequency analyzers, network analyzers, oscilloscopes and EOX2800 RoHS analyzers and other equipment to ensure our design capabilities and efficiency meet our high standars. Besides we also have a large number of production equipment and 150 employees to ensure our production efficiency.
Product customize process
After receiving the customer inquiry engineer confirms the product purchasing cost analysis business quotation sample confirmation customer ordering business order review record engineering order product relevant production materials inspection of inventory materials(if insufficient need to create a new order to purchase) purchase back relevant materials according to relevant materials production department timely arrange production PQC department conduct quality inspection respond customer about the delivery data and arrange shipments in time
ODM Case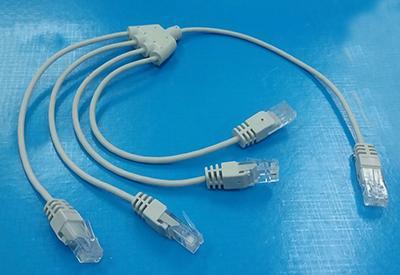 French Client
Time: 2012
Country: France
Requirements: one cable connecting 4 interfaces
Solution: connected one PCB to the cable and connected 4 interfaces by tinplating. The product was named FX-LTP4.
Feedback: our French client was very satisfied with our solutions and we still cooperate today.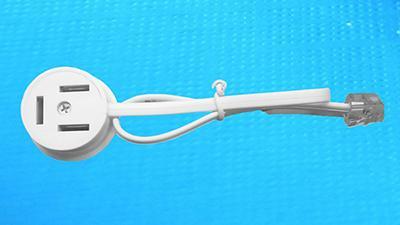 Denmark Client
Time: 2018
Country: Denmark
Requirements: the original supplier of the client had closed down. The client needed the product urgently. The product was then named FX-DM13-6P2C.
Solution: after discussion, according to customer's requirements we arranged open mold production and sent the sample to them for confirmation.
Feedback: The customer confirmed that the sample was OK and ordered for formal production.