Wire Phone Jack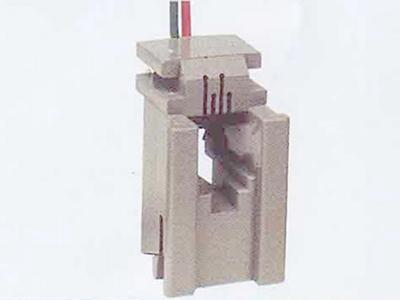 Description
This is a standard US telephone socket module, with a mounted contact pin and rear hook up wires. These wires have been processed by stripping, tinning or terminal crimping and can be directly welded on the PCB. The case shell utilizes ABS, which features a better ductility, impact-, cold-, and hot resistance. The wire jack is just a standard component, and cannot be used alone. Any equipment with a phone communication or internet connection can be used in conjunction with this wall jack, and it is widely used in the communication industry for phones, fax machines and more.
Parameters
Performance parameter


Mechanical durability: 500 minimum insert and extract

Contact resistance: <0.5Ω

Insulation resistance: >100MΩ

Compression strength: AC 1.0KV (50Hz for one minute), leakage current≤2.0mA, without breakdown or flashover phenomena.

Adaptive temperature: -20℃~+60℃

Adaptive humidity: 0%~96%

Materials


Case shell: ABS

Contact Pin: gold plated phosphor copper

Hook-up wire insulating layer: PVC

Hook-up wire conductor: bare copper (BC)
Features
The case shell utilizes ABS material, which features a better ductility, impact-, cold-, and hot resistance.
The contact pin uses gold plated phosphor copper, which features an excellent corrosion resistance, oxidation resistance, electrical conductivity and elasticity, which extends the service life.
The insulating layer of the hook-up wire utilizes PVC, which is known for its higher tenacity and suppleness, making it difficult to break or abrade during processing.
The conductor of hook-up wire is bare copper (BC), and features a high conductivity, low resistivity and good tensile performance. 26/28 AWG are available.
Our company provides all kinds of the accessories for multiline phone systems, networking and communication systems. If the color, shape and jack types do not satisfy your demands, please tell us your needs, and we can customize phone accessories upon request.